This past week has been one of the hardest ones..
At one point I wondered if I really did need to sedate myself.
I had that dental surgery I was talking about…
I had the pain meds to do it..
I probably would have but my stomach was already so messed up.
It's been such a rough week. 🙁
My mother in law was in town, and I know I haven't really discussed THIS PART of my life yet,
but now's the time..
Anxiety levels rise when my mother in law is around me.
My mother in law is not nice to me.
That's putting it nicely.
I can't really say that to anyone because they all jump to protect her like she's made of glass or something?
But I'm allowed to have feelings and my feelings say, she's mean, at least to me.
My father in law passed away almost two years ago and she just seemed to get more mean towards me.
While she was in town, she praised my huband's ex wife at my sons ball game.
Now I like my husband's ex wife, we all get along fine.
It's not her.
It's how my mother in law treats her like gold and me like cheap plastic.
She told her how much she missed her at her birthday party. 
She told her how wonderful she always smelled.
She told her how she would always be her daughter.
She told me I look tired.
But yea, I'm supposed to be okay with that?
My mom treats my husband like gold.
She bakes him cookies and cans him special jams.
My mom has her faults like anyone, but she's a damn good mother in law.
I am feeling jipped.
I've been with my husband 15 years, this isn't new, it's just worse than it ever has been.
And I actually do like his ex wife, but it hurts that she says those things to her knowing she doesn't say them to me, ever.
I've gotten to the point I'm just reclusive and stand offish now.
From everyone.
Who wants to be constantly picked at?
If I say something, I get the whole "she really does love me speech"
But who does that to someone they love?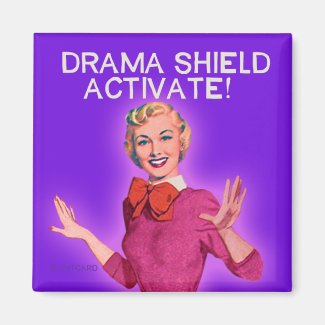 That's not cool.
I stay silent now for the most.
I go walk off by myself or talk to someone else.
Honestly, my heart is not to be this way but every single dig at me hurts so bad and if you have Trich, you know how much words hurt!!
She says things under her breath CONSTANTLY!
Then tells others I don't like her… say what??
I never say a word.
How is it that I don't like you woman?
How do you combat crazy?
You can't.
I would confront her in love but I have no common ground with her.
That's enough to make you pull your hair out right there, even if you don't have trichotillomania!
It's like I'm trapped.
My family loves her and she hates me but I can't say anything because she denies it…
It's like I'm in some sort of episode of Twilight Zone when she's around.
I pull my hair out stressed like crazy because I seriously have no clue what to do!
I don't want fight with my husband.
I don't want to say anything mean to an old lady.
It's really enough to make anyone pull their hair out really.
Now, she was only down for a short time and I'm SO GLAD she's gone.
I know that sucks to say, especially because I love my husband so much and I know he loves his mom.
But dang, I am so happy when she leaves.
I was biting my nails, yanking my hair out and crapping myself that last day .. TMI?
Then There Was My Work Week!
Not easy to say the least.
I found a terrible service was being used to basically scrape my internet content.
That sucked.
Darkness always comes into light though.
I was happy I found out about it but it was stressful on top of the mom-in-law nonsense happening too
and did I mention I had dental surgery?
It's hard to feel this way.
Here on one hand, I love my husband, kids and extended family, who wants to fight with their mom or grandma?
I am so non confrontational by nature, I really don't like it.
I get so stressed that it makes me pull my hair out.
I can't say much to anyone around me, its my only release sometimes…
…well that and this blog..
At least I realize it's stressed induced and I'm starting to see the patterns of stress..
I mean who wouldn't be stressed in that situation?
What would you do if you were me?